Switch to instagram business account to use our app.
The secret society Business uses Instagram Official API. This means that your profile is 100% safe (we will not ask you for your IG usename and password) and that it will not be penalised by Instagram algorithm. As it may happen with those services that use Unofficial API.
The login with Facebook is necessary to guarantee the right functioning of The secret society . Since it allows us to analyze the data of those Instagram Business profiles connected to Facebook pages you are administrator, accordingly to Instagram rules.
Get realtime metrics on how your stories and promoted posts perform throughout the day.
Get insights into your followers and how they interact with your posts and stories.
Add information about your company like business hours, location and phone number.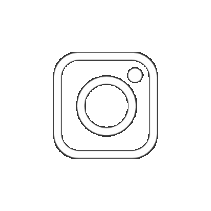 Convert to a Business Account within your app account settings.
Instagram Business
account
benefit
Make your account on Instagram a Business Account to get insights about your stories, posts and followers. With a Business Account you can:
1. On your profile
click on menu.
2. On the option window,
click on setting.
3. Click on: "switch to professional account"
4. Follow the instagram instruction. Welcome on board.
5. Open our email to linked your account to our platform